How to Maintain the Battery Inside Your Mazda
By Product Expert | Posted in Tips and Tricks on Thursday, May 14th, 2020 at 6:10 pm
Maintenance Tips on How to Maintain Your Mazda Model's Battery
Your vehicle's battery is an incredibly important piece of equipment for your vehicle. Having any issues with it can cause the vehicle to start slowly, partially, or not at all. To combat that, you should always make sure your battery is properly maintained to save you money on repairs. Here are a few tips on how to maintain the battery inside your Mazda vehicle, courtesy of Marketplace Mazda.
Keep it Securely Mounted and Dry
As with all batteries, keeping your vehicle's battery fastened in place and kept dry is optimal. If water sits on top of your battery, it can cause leakage between the terminals and discharge the battery. While your hood often keeps liquid away from your battery, always check when you look under it to see if any moisture is near it.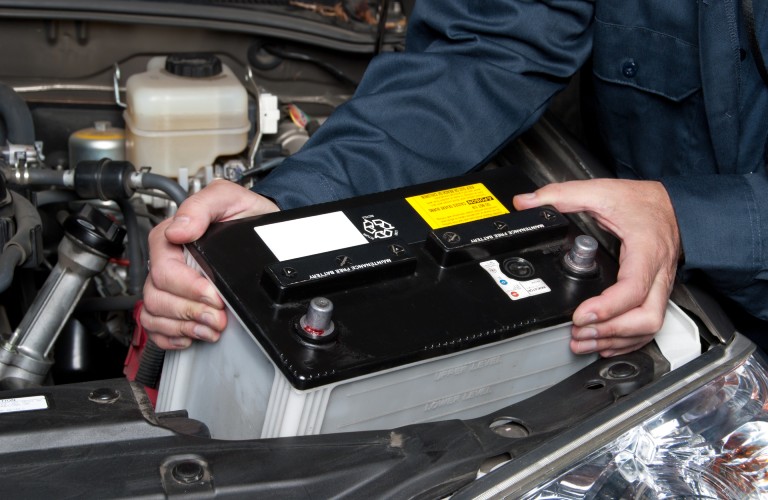 Keep Terminals and Connections Cleaned and Greased
It's always a good idea to keep your battery terminals properly greased and cleaned. This allows for proper electrical flow and corrosion buildup. Also, if you see any spilled electrolyte from the battery terminals, we recommend brushing it off with a solution of water and baking soda for safe removal. The solution will help neutralize corrosion and help rid of any grime buildup. However, always consult your owner's manual for cleaning and battery removal.
Charge Battery if Not in Use
Especially in our current social climate, not using your Mazda can influence its battery. If you've kept it in your garage for an extended time, it's recommended that you disconnect the battery and recharge it every six weeks to ensure that it maintains its strong charge. If it has sat for longer, your battery can slowly degrade over time and cause more costly issues!
Schedule an Appointment with Marketplace Mazda
If you have any problems with your battery, let us help! Our experienced and qualified service technicians can help you maintain or replace the battery in your Mazda vehicle right at our location in the Rochester area. Schedule an appointment with us at Marketplace Mazda and we can take care of all your vehicle's needs.
---
Check Out: 2020 Mazda CX-9 vs 2020 Buick Enclave
---